BLUE  LINE KENNEL 

704-843-0944

LITTER ANNOUNCEMENTS

This page was last updated on: June 30, 2021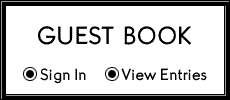 2000-2007 NO PART OF THIS SITE SHOULD BE COPIED OR REPRODUCED WITH0UT WRITTEN PERMISSION FROM BLUELINE KENNEL.










*Please note:  All GWP pups are born white.  Roaning and ticking develop later.  

 To get on our waiting list for this litter or a future litter, contact us or fill out an application here. 


For puppy updates, including pictures and videos, 

                          NEW LITTER born June 29th, 2021

 Jamaica and Mayhem should produce amazing puppies. Jamaica is Basil's sister and we were amazed with the Basil/Mayhem litter, so are expecting more of the same. We still have a few spots available on our waiting list. We would love homes that will be willing to show and compete with these exceptional pups.Jamaica and Mayhem are very well rounded pets and hunting dogs. They both have exceptional conformations and excel in the bird field. They are strong swimmers and have absolutely excellent temperaments. They are great family dogs. *We have a couple spots left for reservations on this litter. To reserve a pup, contact us or fill out an application. This litter is priced at $1,500 to $2,000 (pick show/competition pups are more).  ***We are moving to Wellston, Ohio. We will still bring pups from this litter back to NC, but they can also be picked up at our new location. 

  Int Ch Blueline Jamaica Me Crazy JH

      Jamaica's health clearances

 Int Ch Fallowpoint Causing Chaos JH                   Australian Import 

         Mayhem's health clearances