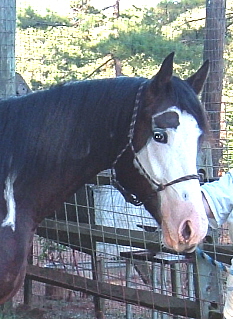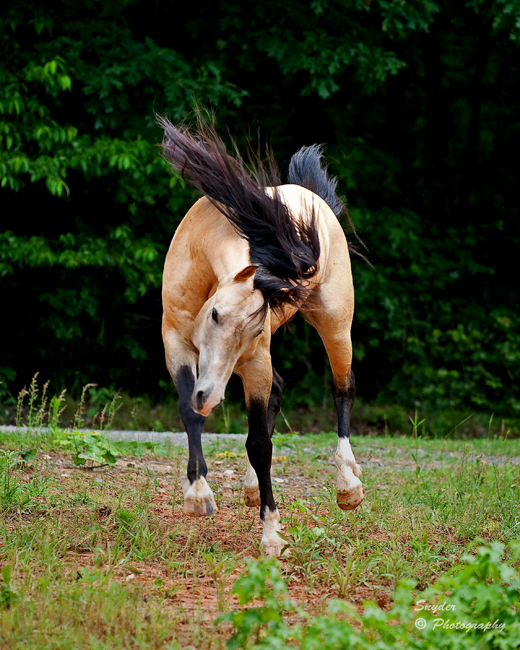 Blueline's Wyoming Cowboy

The HORSES at Blue Line

704-843-0944

"Cowboy"  is a registered Mustang gelding off the range of Wyoming.  He was captured in the Salt Wells Herd Management area.  He is also a registered buckskin.  We adopted Cowboy as a wild 3 yr old through the BLM.  We tamed him and trained him ourselves, and he has turned into a wonderful companion and excellent trail horse.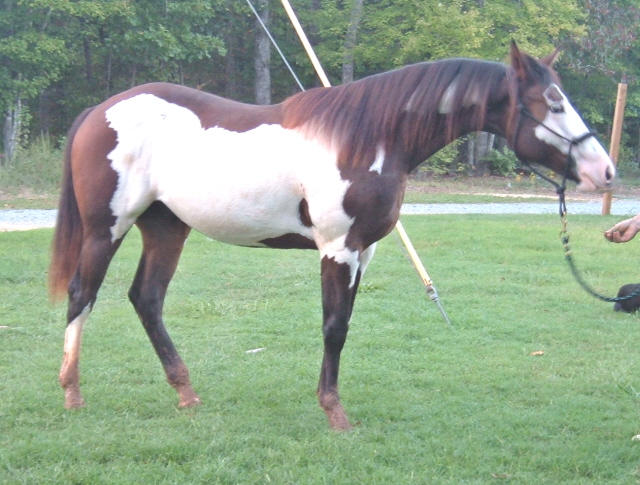 BL Check Your Fly aka "Zipper"

"Zipper" is a registered Overo Paint Gelding. He is pictured here at 4 years. He has since matured over 16 hands. He has a wonderful temperament and one blue eye.  He got his name because he looks like he's been unzipped on both sides.  We bought Zipper as a 3 week old colt and he was a joy to raise.  He is a cherished member of our family and a great trail horse.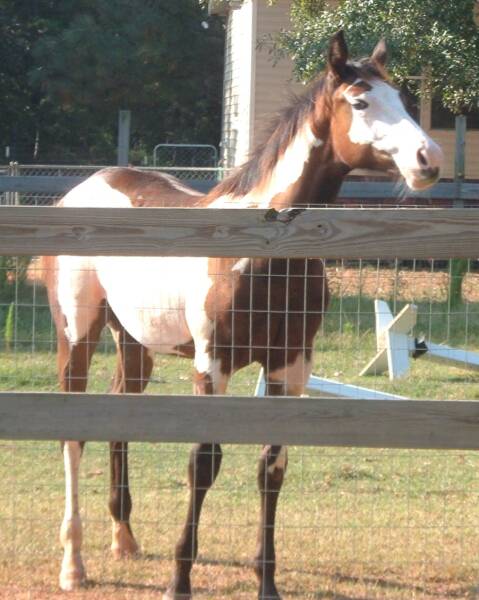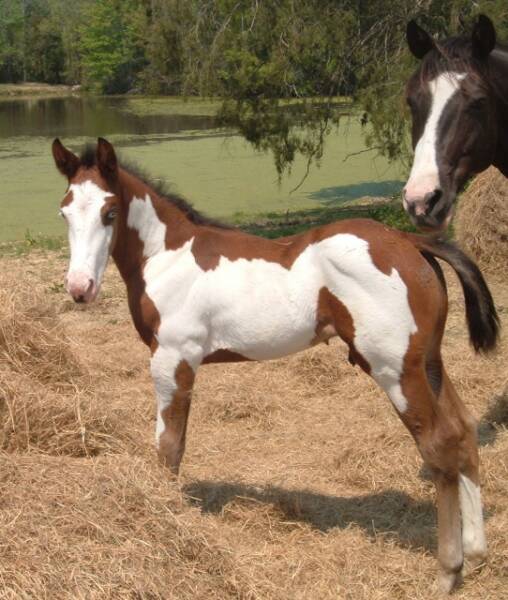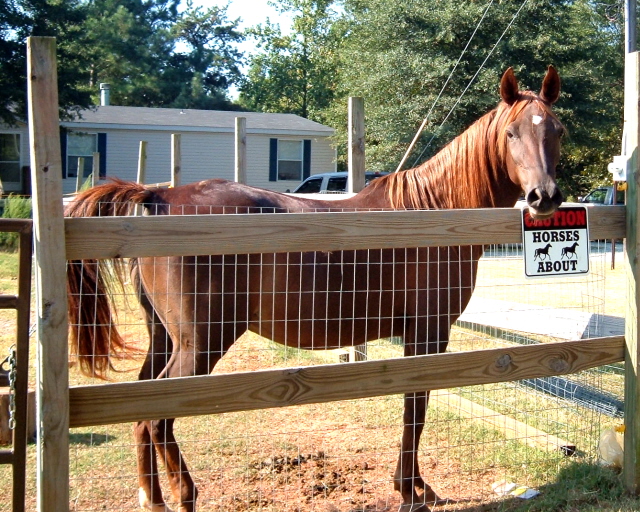 "Suki" is a registered Arabian mare.  Her registered name means "a little sugar" in Arabic, because she was so sweet when she was born. She is only 14 hands, but full of pep.  She loves to be ridden.  She also likes to shake hands and bow.  She slept in my lap the night she was born, so she is especially dear to my heart.  She is now ridden and loved by my teenage daughters.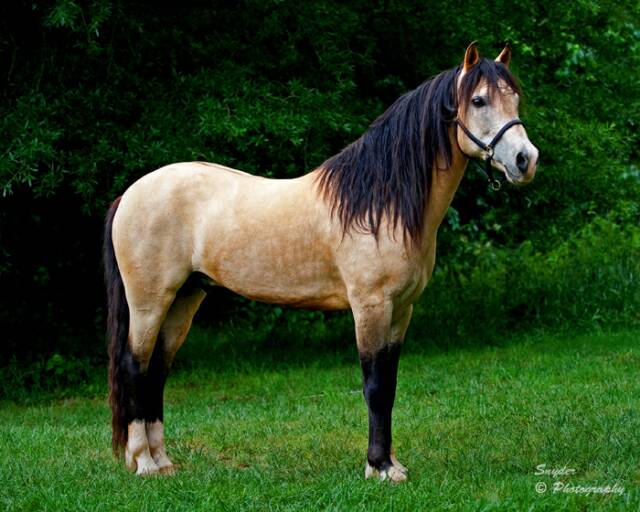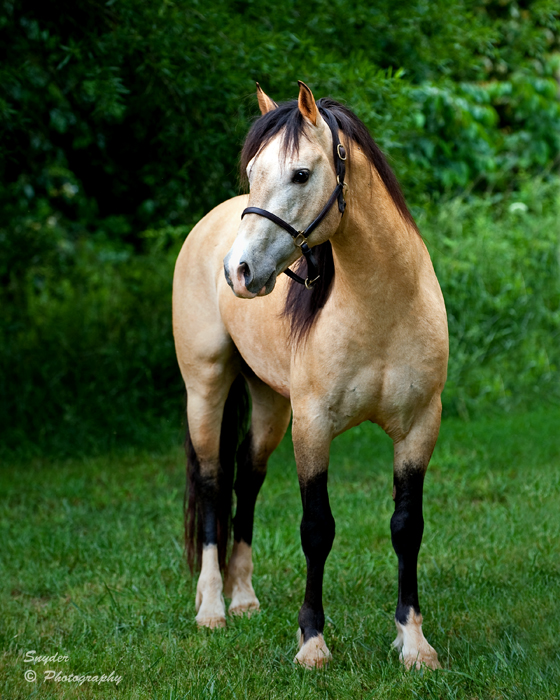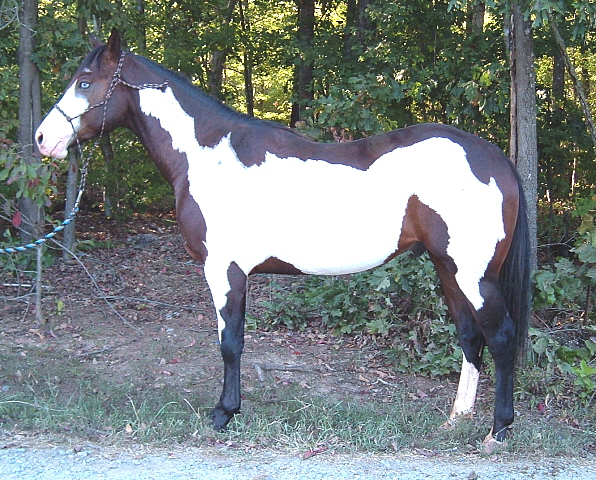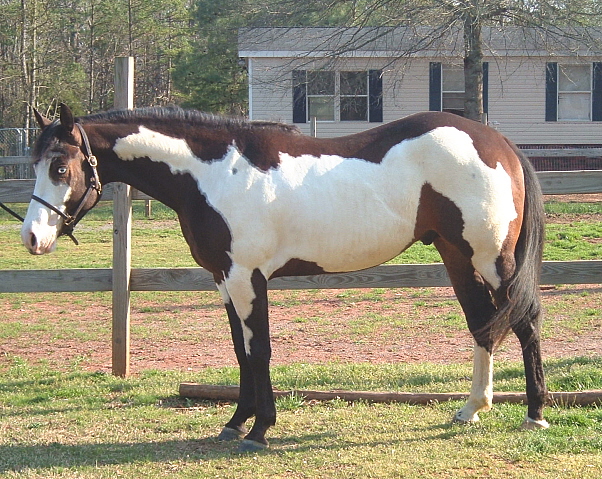 Blueline Shwaya Sukar, aka "SUKI"